For All Is For Yourself is a poetic expression of the labour of bees designed by Cameron Cartiere and the chART Collective. With the aim of bringing the public art pollinator pastures out into the community, the project involves two phases: a series of mobile seed paper-making workshops and an exhibition of 10,000 bumblebees laser cut from the paper created in the workshops.
The Kelowna Art Gallery is the exhibition site for For All Is For Yourself from June 20th 2016 to October 9th 2016. The exhibition will be in The Front Project Space.
Over the past winter, Kelowna's Public Art Pollinator Pasture Team created 300 sheets of seed-embedded paper with members of the community (Okanagan Master Gardeners, Clubhouse Child Care Centre, Kelowna Homelearner's Group, Lake Country Gardener's Club, Mount Boucherie Secondary School, the Beta Sigma Phi Sorority, the Good Samaritan Society at Mountainview Village and at The Kelowna Art Gallery). Special thanks to volunteer Leanne Stringer!
This handmade paper was then sent to our partner, the ChART Collective in Vancouver, who got it laser-cut into 5 000 of the 10 000 bees for the gallery wall. The other 5 000 were created in Richmond in 2015 and brought to Kelowna from the Richmond Art Gallery's exhibit of For All is For Yourself.
The seed in the paper is donated Gaillardia seed from several Kelowna gardens, from the Okanagan Xeriscape Association's UnH20 demonstration garden, and wild seed harvested by SeedCo from land slated for development. Gaillardia is a hardy, drought-resistant plant that is native to the Okanagan and an ideal choice for our pasture and for local gardens.
Throughout the summer, in conjunction with this show, the pollinator pasture team will be hosting events at the Kelowna Art Gallery and around the community.
Make Seed and Petal Paper: Sunday, June 16, 1–4pm at the Kelowna Art Gallery
A Talk with Okanagan Bee-keeper Claudette Lamont: Thursday, July 21 7 – 8:30 PM, Kelowna Art Gallery
Creating Bee-Friendly Signs for Your Garden and Home: Sunday, August 21 1 – 4 PM, Kelowna Art Gallery
Poetry Post Celebration, TBA
Build a Bee Hotel for the Pollinator Pasture: Saturday, October 1 Times – TBA In association with Culture Days!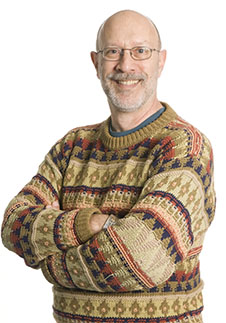 On Thursday, October 6 at 7 PM you are invited to come to the gallery to hear a talk by Dr. Mark Winston, author of the Governor General Award-winning book, Bee Time: Lessons from the Hive. You can take home paper bees removed from the gallery walls to plant in your garden! Preregister at https://drmarkwinston.eventbrite.ca.
The installation, For All Is For Yourself, encourages community awareness and long-term environmentally responsible behaviour around bee stewardship.